Well....it's been a week since we left the Ruckus and I'm finally recovered from a weeks long Vacation on the river with the best boat buds/ladies around. I can't thank everyone enough for the compliments and thanks for organizing this event. All went well according to plan for the most part and having Reid's help makes it all worth the effort in doing the SJRR. The St. Johns River Ruckus Cruise was a blast from the start as the pictures themselves will tell the story. Only mishap was Uncle Todd being bitten by a Gator but he survived and lives to tell the story. The 138 mile Journey was full of fun and boat driving skills as the crossing lakes with 25mph gusts made the trip a bit rocky and as Air206 said ..."A Right Nautical Morning"..... Big Thanks to Lester Todd for being our Taxi driver to drive us all back to J'ville after we brought the rigs down to Astor. He is truly a wonderful CCFan and loves to help/hang with us the entire weekend.
Was a great way to start off the week before the rest of the CCFans descended on Astor for the River Ruckus. Those that made it in time for the trip down river to the Dora Boat show weren't disappointed and we had a big enough group that we filled the lock with just us. Art and I had a blast playing on the river on the way back which is one reason why I love this venue as we can get away with more stunts than you can shake a stick at.
The trip to the Glen is always a favorite of the Ruckus and as always we ended up leaving late on Sat and the cookout began later than it probably should have. I think Jerry may take over the Sat night cookout as we can't seem to get off the water and fire up the grill til at least 7. MMFarmer is the GRILL MASTER. That guy can run a grill like no one I have ever seen. He gets and deserves the golden spatula award as his ribs were the bomb and the Ginormous shrimp that Jack brought added that extra touch to the meal. As always there was enough ham, ribs, and beans to go around for two meals and thanks everyone for bringing what you brought and contributing to the cookout. Only think different is we're gonna need more plates, dinnerware, and water for next year.
I asked those in attendance if we anted to continue the Ruckus yearly tradition or did we need to take a year off. The response was an overwhelming yes, can't wait till next year so............YES, we'll do it again for 2018.
Thanks again Y'all for making it a wonderful event and stepping up where and where it was needed. It's a bit of work organizing this thing but to be able to hang out for a week with this group of fantastic people makes it worth while. The Ruckus Newbies were awestruck at the friendliness and open arms of the CCFans even though they didn't own or show up with a Correct Craft. Y'all rock!
I have plenty of Ruckus Koozies for those that want a couple but did not attend. They were a big hit and if you want a few then I'll be selling them 2 for $5. They are Orange and Blue as that's what the Sites colors are. I'll carry them with me to all the minis I'm attending so see me at one or I can mail em to ya. Let me know.
First round of pics off my cellphone:
Everyone has an Uncle Todd.....even in Jacksonville!
On our way on a picture perfect day!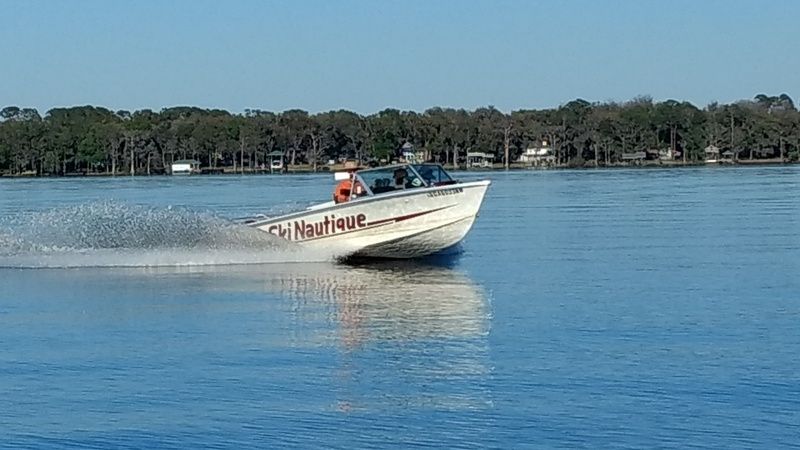 SJRRCruise Crew......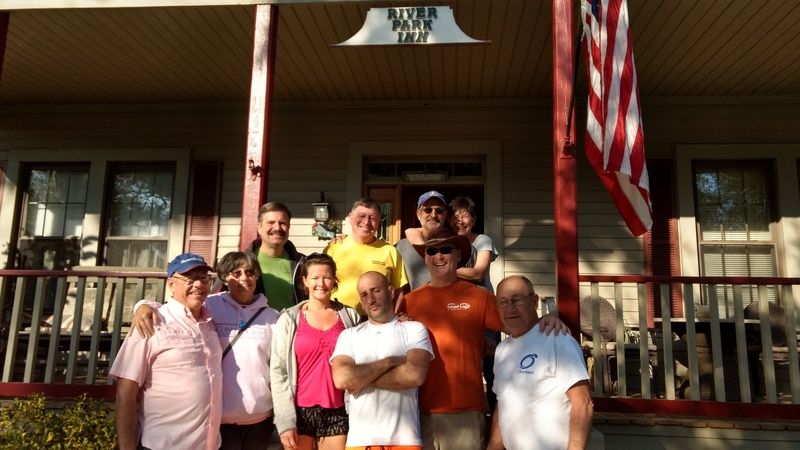 How many CCFans & Luggage can you fit in a Scion??????
On the Dock!
Steamboat that once belonged to Debbie Reynolds:
Reids precious Bras that couldn't be packed in fear that they would get crushed! He's sooooooooooooo High Maintenance!
The SJRRC Fleet!
Tuesday's Lunch on The St. Johns River.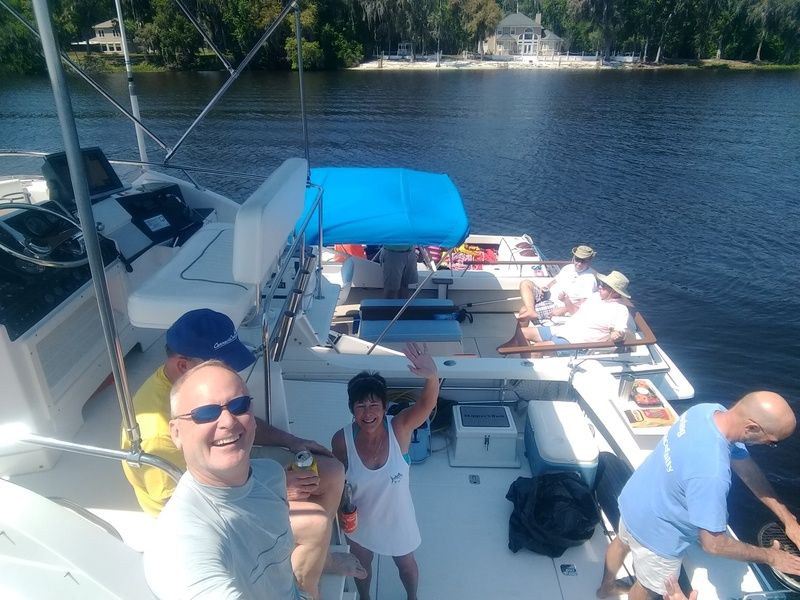 Woodies in Palatka stayed where we were staying on Tuesday night.
Day 3......We're on on way on yet another picture perfect day!
Gary towing a couple of fishermen who broke down at the top of Lake Crescent.
A bunch of Bananas at 3 Bananas.
WE FOUND THEM!!!!!!!!!
Island coming out of the Silver Glen....Lake George was angry an the roughest ride to date in the history of the SJRR!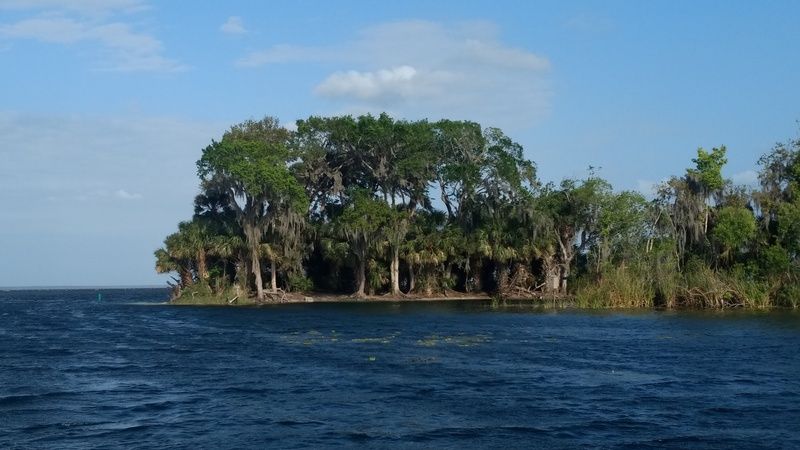 Parramores at Sunset on Thursday!
Locking Through!
One of these boats is not like the others.........one of these boats just doesn't belong.......
Just 3 of the beautiful ladies of CCFan!
Mike, MiKe, MIKE.........He IS the GrillMaster!!!!