These are real barefoot suits, not just wetsuits.
Eagle Jr. (Kids Suit) -Superb condition (9/10)
Size 6 This suit is roughly 3 years old, but used only one season.
$75 OBO plus shipping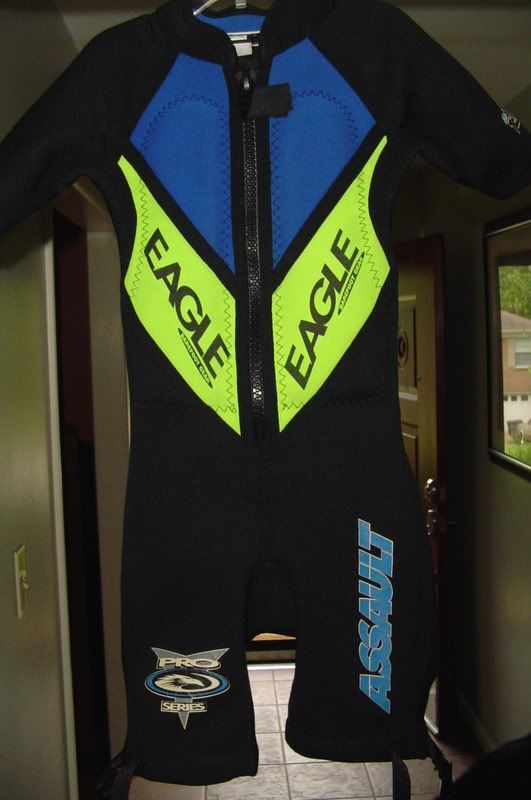 Eagle Pro GT- 8/10 condition, groovy color (Blue, Yellow, Black) all pads are intact Leg cinch straps are missing. This suit might be 10 years old, but used 2 seasons.
$60.00 OBO plus shipping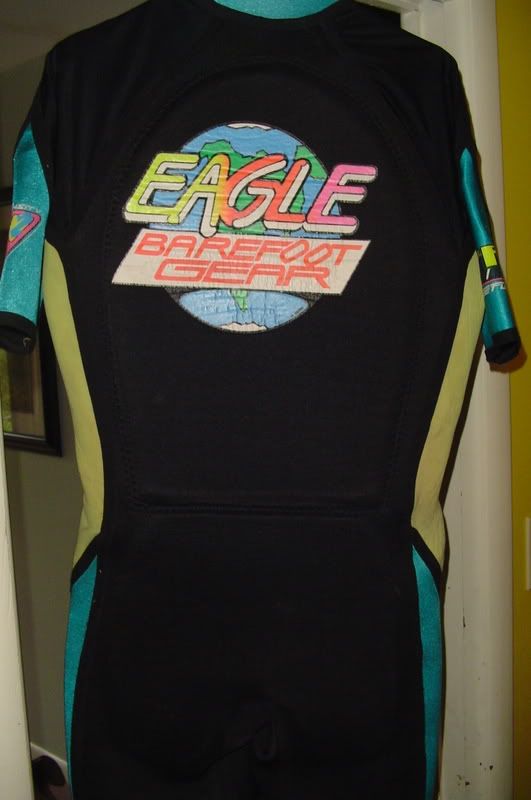 O'Niel Bullet- Good Condition (7/10) Some stain spots from locker, but no rips or tears and all padding is intact. Ugly color, but useful, 10 years old, at least, but not used much.
$50.00 OBO plus shipping